I've written about favors before, but it has come to my attention that

lots of people see translation as a favor even (incluso) if they pay for it

.
Translation is an incredibly intricate skill that is overlooked (no recibe el merecido crédito) in most cases.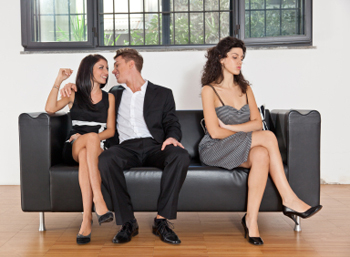 To begin with,

translation is usually the last thing the client thinks about.
Here's the thought process:
Great! My four-hour presentation is finished!
It's really going to impress those Spaniards....
Oh, Jiminy Cricket (Cáscaras)... It's gonna have to be translated into Spanish....
No big deal: Translating is just like saying the same thing in another language.
Anybody that's really bilingual can do it like lightning fast.
And plus it's like automatic for them.
Hi, AutónomoTranslations? Can you translate my four-hour presentation by five o'clock?
Yeah, 5 o'clock today. Why?
Translators have a

specific procedure

they follow to make sure communication is correct.
1)

When you recieve a document to be translated, you tell the potential client
if you can or can not do it
. They
usually (suelen)
say they can because
they're
freelance (autónomos
) and they don't know if there will be work next week.
2) You send the potential client an

estimate (presupuesto)

. Here's where it gets
sticky (complicado): sometimes they take days to approve your price: critical days
when
you could be translating.
Is this a good price?
Hell, I don't know... the intern (becaria) usually did it, but we fired (despedimos) her.
Well, I'll have to ask the boss, but he's on a business trip in Ibiza.
(2 days later)
Hey, boss! Listen, about your presentation: here's the estimate from the translator.
That's too high. Pay him half. By the way, here are my expense reciepts from the cruise, the spa, the casino and the resort.
3) The translator sends a message

officially accepting the job

and he or she
begins to work
on the translation.
4) Whenever the translator

has a question

about a term or the format, he or she
asks
the client.
Since the client may or may not respond quickly, you have to
continue to work on another part of the text.
5) When the translator is finished, he or she

sends the finished version

to the
client.
6) The

client confirms receipt

, but if not, the translator panics and blows up
their phone (le llama mogollón de veces).
Then comes

invoicing (facturación)

.
As soon as the client gets the translation, they pass it off to their boss and take the credit for choosing a great translator.
But it's like when you order a big meal at a restaurant.
Eat, drink and be merry...
Then, the bill comes and you say "Gee willikers (Ostras pedrín), we sure did eat a lot!"
Clients have trouble paying for work you did in the past

, though.
They immediately forget about how important it was as soon as another hugely important project hits their desk

.
So they start to pass the invoice from one department to another like a hot potato and you get paid when the cows come home (quédate allí sentado).
At every one of these steps,

translators are used to having to be persistent

.
But I think

one thing a translator never gets used to is being ignored, being treated like "the help" and not being recognized for a job well done

.
I tell you what would be cool (lo que molaría):
If somebody called me one day and said "Do you remember that project that you translated last week? Well, it was a success (éxito, pronunciado "sac-SES") and we couldn't have done it (no podríamos haberlo hecho) without you."
Imagine a world where people prepare their documents a long time before they're needed so they can give them to the translators to work on at a normal, human pace (ritmo)....
where people are polite when they ask for something....
where people send a heartfelt (sincero) thank you when someone does something laborious for them...
where people recognize that someone put in a lot of work to produce the thing they're about to use and depend on...
I bet IT (informática) people can attest (atestiguar) to very similiar, if not worse conditions.
Just like (al igual que) translators have to be persistent to get paid (cobrar), getting recognition also requires persistentily tooting your own horn (alardearse a uno mismo).
It's not easy for the type of person that expects recognition based on merit alone, but you can't limit yourself to letting your actions speak for you: you also have to tell people how awesome you are (como molas).